Exhibition: 20—26 May
Canada, b. 1990
Ludi Leiva
A Home Is a Portal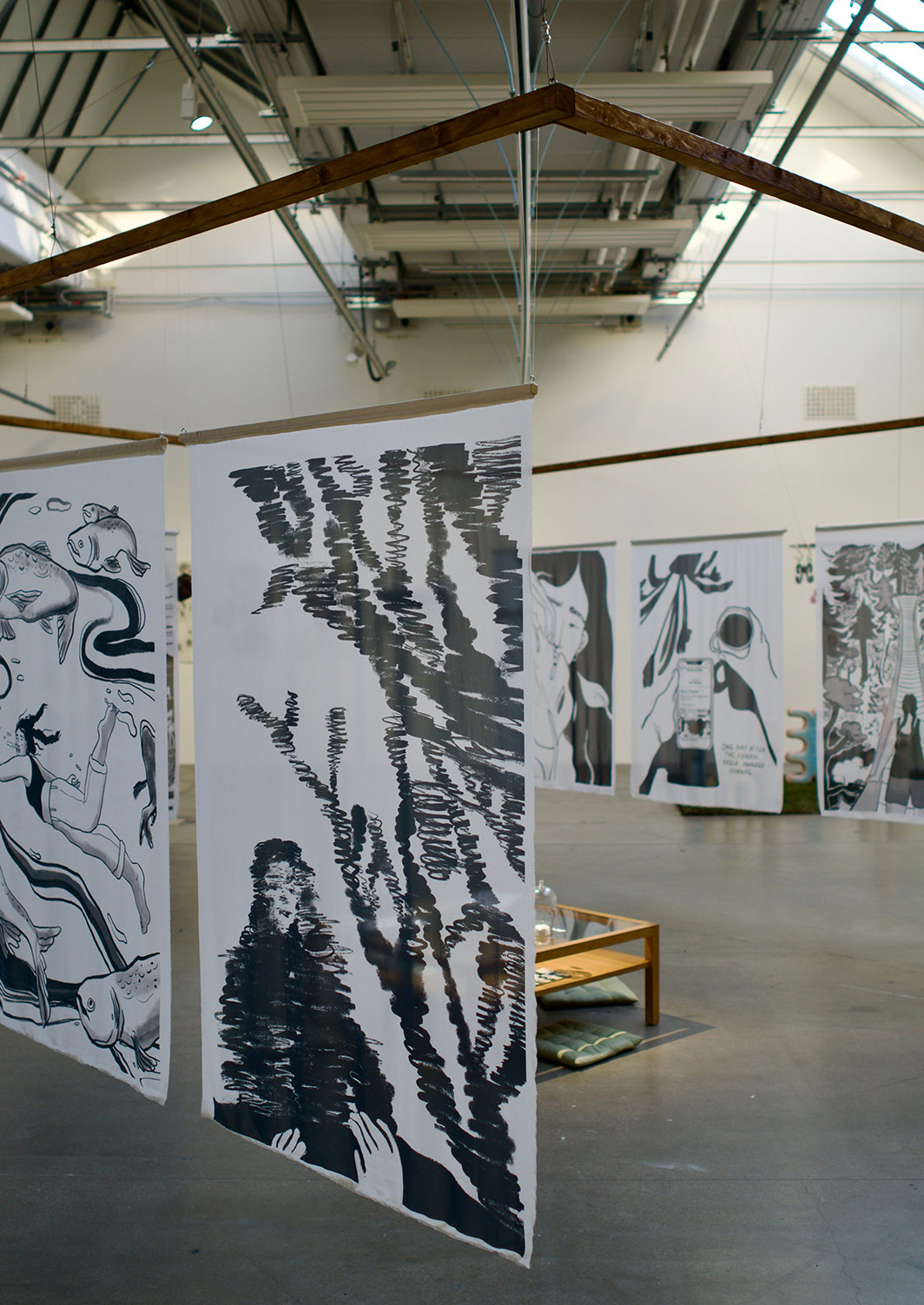 A Home Is a Portal is a collection of illustrated short stories documenting a quest for home across disparate geographies. As the long shadow of ancestral displacement, colonisation, and exile renders each attempted homecoming just beyond reach, the introspective pages of this experimental picture book in-the-making chronicle the call to realise a veritable vision of home.
Weaving together family lore, natural splendour, synchronicities with strangers, and cultural in-betweenness, A Home Is a Portal drifts between memory, daydreams, and the mundane. Told as the world spirals further into geopolitical and ecological decay, this story investigates whether rooting in a place is enough to conjure the alchemy of home.
Ludi Leiva (b. Ludmila Andrea Besenovsky) is a Guatemalan-Slovak artist working across illustration, writing, and printmaking.